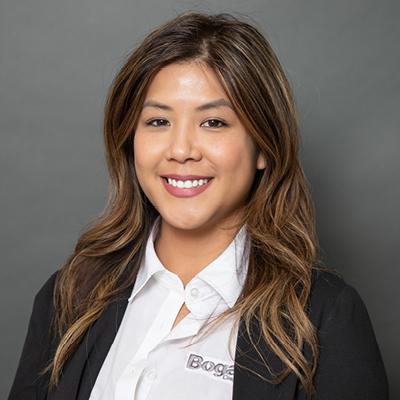 Director of Marketing
As Director of Marketing, Ms. Andrew recently gave a facelift to Bogart Construction's website so it's more vibrant and user-friendly, captivating visitors to enter and find information about the company's history and vision. She is responsible for all aspects of strategic marketing, including brand management, strategy and positioning, public relations, advertising, and direct and interactive marketing programs.
In 2005, Ms. Andrew began her career in the company's accounting department. Transitioning into project coordination and then marketing, she added 10 new high-profile clients to the company roster such as Limited Brands and GAP, which earned her a promotion as the Director of Marketing. She has established a consistent marketing strategy that has branded Bogart Construction as the general contractor known industry-wide for "On Time Completion – Zero Punch Turn."
Ms. Andrew graduated from the University of California, Santa Barbara. She enjoys traveling and can be found most of the time with her young family.